Welcome
- to the Haus Bauer!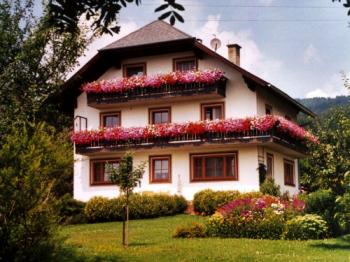 Mariapfarr, the sunniest place of Austria, is situated in the center of the Lungau. In this beautiful, unspoiled region our guests can expect a health resort with particularly good air, more than 1000 m above sea level.
Caused by an unique geographical location, Mariapfarr is known for its high number of hours of sunshine. This makes it possible for us, to offer the so called "sun guaranty" for our guests.
Mariapfarr is the perfect holiday location for families with children. In summer as well as in winter - the Lungau offers many opportunities for an exciting stay.